WHO Racing has been hosting Scalextric Digital events at the Barn since January 2014.
We use the RCS64 digital race management system, which features realistic fuel consumption, tyre wear, pit stops and overtaking.
Although Scalextric Digital is not HO scale, it's a system we like very much and it gives us the chance to race some of the big Scalextric cars on a big track at the Barn.
To get a flavour of WHO/digital racing, watch the video of the first event and click the event dates opposite for full race reports.
The menu at the top of the page gives more details of our digital racing format, classes and how to get to the Barn.
Doors open 6.30pm or 10.30am for Saturday events.
Evening races cost £3 for adults and £2 for under-16s.
For Saturday events, the entry fee is £6 adults and £4 under-16s for a full day's racing.
All equipment is provided & refreshments are available at the Barn.
Go on - give digital a go!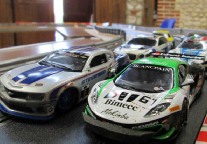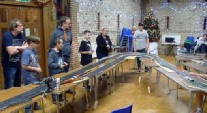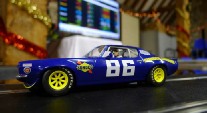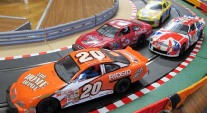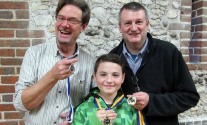 Check out some of our WHO/digital partners:


2018 season page click here
2017 season page click here
2016 season page click here
2014 & 2015 page click here
2015 Scalextric World Championship here
2014 Scalextric World Championship here